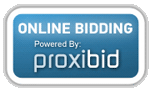 ONLINE AUCTIONS
Joe Bradley Auctioneers is now online with Proxybid. Bid online for many different items in our estate sales and liquidations.
ONLINE NOW - Car Care Products / Toys Abandoned
This Auction is being conducted to satisfy the Lien for Storage on 1000's of New Car Care products, New Toys and Misc. items, including but not limited to, Gun Oil, Roller Blades, Skateboards, Scooters, The Last Coat Care Products, more... Click here for all the info.
ONLINE NOW - Republic - Vaults & Office Furniture Auction
INCLUDING BUT NOT LIMITED TOO, Abandoned Storage Vaults, New Badger High Flow Fire Extinguishers, Yealink Enterprise IP Phones, Office Equipment, desks, office supplies, Lateral File cabinets, Chairs etc. Click here for all the info.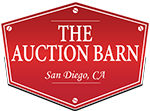 THE AUCTION BARN
Our new warehouse facility in Lemon Grove where monthly liquidations will be held. Check back for upcoming dates and auctions!
!!! Accepting Consignments Now for our Upcoming Auction !!!
IF YOU HAVE ITEMS FOR AUCTION GIVE US A CALL. BUSINESS LIQUIDATIONS OR ESTATES. LARGE OR SMALL TOOLS, INDUSTRIAL EQUIP.
Available 7 days a week call 619-318-3149 for more info.
MAILING LIST
Sign up for our mailing list!
There is no charge and you can keep up to date with all the latest news and information that affects Joe Bradley Auctioneers. To subscribe simply fill out the form below. If you wish to unsubscribe, please login and you will be given the option to unsubscribe.

BIDDER TIPS
We have compiled a list of tips for any potentential auction bidder. Click here to visit our FAQ page for additional auction information.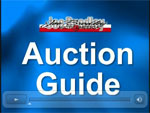 NEW VIDEO POSTINGS
At Joe Bradley Auctioneers we believe that an informed client makes for the best relationship in business. Please look over our newest video postings for tips on choosing and hiring an auctioneer along with videos of us in action!