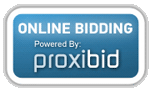 ONLINE AUCTIONS
Joe Bradley Auctioneers is now online with Proxybid. Bid online for many different items in our estate sales and liquidations.
ONLINE NOW - BSA Donated Sail Boat with Outboard Motor
This Vessel was donated to the Boy Scout of America, and is currently Docked in San Diego at the Cabrillo Isle Marina. Click here for all the info.
ONLINE NOW - Welding Equip, Tools, Automotive & General goods
NEW METAL MULISHA TOOL SETS, AMPLIFIERS, SPEAKERS, SKIS, REPTILE ENCLOSURE, GUITARS, DRUMS, VALVES, XBOXS GAMES AND ACCESSORIES,COOLERS, HEAVY DUTY BACK PACKS, TENTS, MOTORIZED CAR, GUITAR HERO ACCESSORIES, FISHING GEAR, COSTUME JEWELRY, BAGS, FURNITURE, LANTERNS, TOOL SETS, HELMETS, TACTICAL ITEMS, POWER TOOLS AND MUCH MORE!!!! Click here for all the info.
ONLINE NOW - BSA Boat Auction 1998 Seaswirl Striper 2300
Seller is Boy Scouts of America She is powered with a Evinrude 250 E-tec motor and has a 10 person capacity. This Vessel measures 24' 2" and has a fiberglass hull. The Trail Rite Dual Axle trailer is included in the package. Click here for all the info.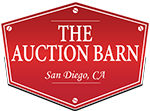 THE AUCTION BARN
Our new warehouse facility in Lemon Grove where monthly liquidations will be held. Check back for upcoming dates and auctions!
!!! Accepting Consignments Now for our Upcoming Auction !!!
IF YOU HAVE ITEMS FOR AUCTION GIVE US A CALL. BUSINESS LIQUIDATIONS OR ESTATES. LARGE OR SMALL TOOLS, INDUSTRIAL EQUIP.
Available 7 days a week call 619-318-3149 for more info.
MAILING LIST
Sign up for our mailing list!
There is no charge and you can keep up to date with all the latest news and information that affects Joe Bradley Auctioneers. To subscribe simply fill out the form below. If you wish to unsubscribe, please login and you will be given the option to unsubscribe.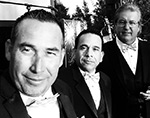 CHARITY FUNDRAISERS
Joe Bradley Auctioneers has been conducting Corporate employee recognition and Fundraising Charitable auction events since 1988. with over 20 years experience we are up to the task of any auction related event. We would like to be your Auctioneer.

BIDDER TIPS
We have compiled a list of tips for any potentential auction bidder. Click here to visit our FAQ page for additional auction information.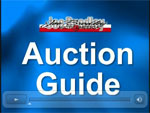 NEW VIDEO POSTINGS
At Joe Bradley Auctioneers we believe that an informed client makes for the best relationship in business. Please look over our newest video postings for tips on choosing and hiring an auctioneer along with videos of us in action!